TOPICS
2019/1/21

iOS Application Release
2019/1/16

Android Application Release
Release information
The Fateful Saint's Love | Otome Dating Sim game Otome game

A popular novel became Otome-Game!


Download(English version)

Download(Japanese version) for Japanese
Introduction
"--You will be slain by the brave man you love."
The future told by the knight who appeared suddenly.
The strange journey to avoid the future with knight, mage and minstrel.
The secrets of a sacred woman and kingdom intertwine,
I'm going to fall in love--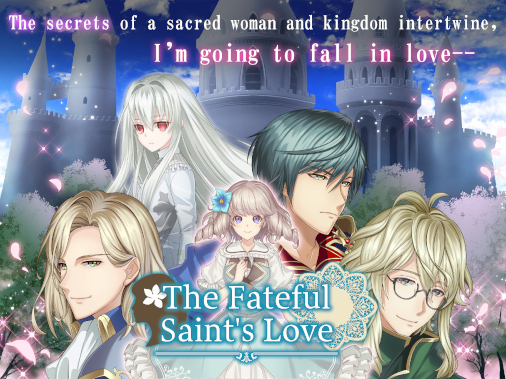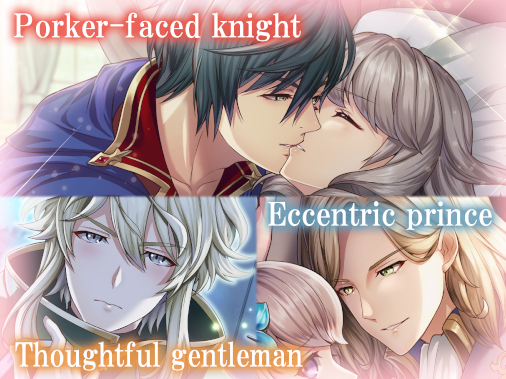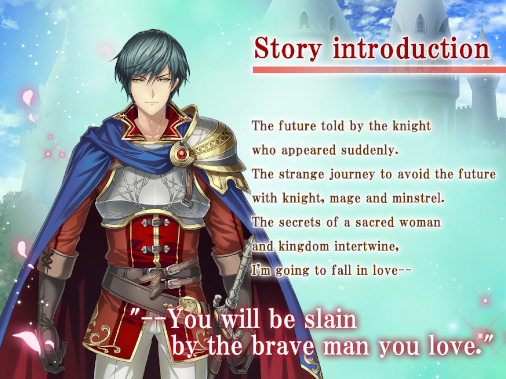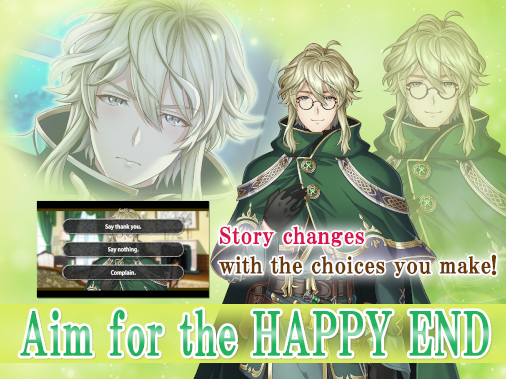 Character
The person you will be with is
1. Lancelot [Porker-faced knight]

Imperial guard and childhood friend of the king and third son of noble family.
Being driven out of the castle town because of a trick,
he came to find a sacred woman.
Porker-face and always cool but goofy sometimes.
He likes sweet so much to eat around various shops.

"Stay with me forever, if possible."

2.Cecil [Thoughtful gentleman]

Imperial guard and childhood friend of the king and mage.
He is so caring and depended on by everyone.
He is so nice to everyone that always puts himself on the backburner,
because of his traumatic childhood memory…

"Would you stay with me forever?"

3.Ernest [Eccentric prince]

Freewheeling minstrel and good friend of the king since his childhood.
Because of his flashy appearance like a prince,
he has a lot of fans in the country.
People tend to think of him as a strange man
but he is smart and strong.
Actually, he has a mission to do…

"I get you to be my fiancee!"

Recommended if you are
・Interested in Otome Games
・Looking for a love simulation game for women
・Looking for a free otome game
・Want to get into a relationship with a handsome guy
・Want to play an adult-oriented love simulation game
・Want to play a free otome game
・Like Shoujo mangas and love games
・Like magic and fantasy
・Like the original novel